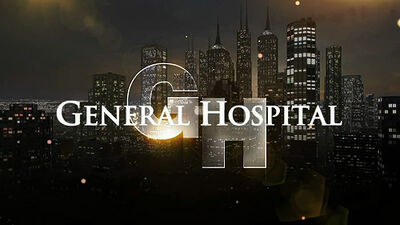 General Hospital (GH) is a fictional soap opera on ABC. It is set in the fictional town of Port Charles, New York.
Show Information:
Edit
Debut: April 1, 1963
Creators: Frank & Doris Hursley
Producing Team: Frank Valentini (Executive Producer), Mercer Barrows, Michelle Henry & Mary-Kelly Weir
Directing Team: Scott McKinsey, William Ludel, Phideaux Xavier, Penny Pengra, Christina Magarian Ucar, Denise Vancleave, Christine Cooper, Paul S. Glass, Craig McManus, Crystal Craft, Peter Fillmore & Dave MacLeod
Head Writer(s): Shelly Altman & Jean Passanante
Other Writers: Anna Theresa Cascio, Chris Van Etten, Daniel James O'Connor, Katherine Schock, Elizabeth Page, Kate Hall, Scott Sickles, Suzanne Flynn, Andrea Archer Compton & Elizabeth Korte
Casting Director(s): Mark Teschner
Current Cast (as of September 2015):
Edit
Contract:
Edit
Recurring:
Edit
Actor:
Character:
Duration:
Nicolas Bechtel
Spencer Cassadine
2013-
Richard Burgi
Paul Hornsby Sr.
2015-
Ryan Carnes
Lucas Jones
2004-2005 & 2014-
Leslie Charleson
Monica Bard
1977-
Derk Cheetwood
Maximus "Max" Giambetti Jr.
2002-
Drew Cheetwood
Milo Giambetti
2006-
Jason David
Aiden Spencer
2012-
Sonya Eddy
Epiphany Johnson
2006-
Genie Francis
Laura Webber
1975-1982, 1983, 1984, 1993-2002,
2006, 2008, 2013 & 2015-
Kathleen Gati
Liesl Obrecht
2012-
Rick Hearst
Richard "Ric" Lansing
2002-2009 & 2014-
Carolyn Hennesy
Diane Miller
2007-
Lynn Herring
Lucille "Lucy" Coe
1986-2001, 2004 & 2012-
Braiden Kazowski
Dylan Kazowski
Daniel "Danny" Morgan
2015-
Michael Leone
Cameron Webber
2013-
Charles Losie
Ethan Losie
Rocco Falconeri
2015-
Grayson McCouch
Kyle Sloane
2015-
James Nigbour
Jacob "Jake" Spencer
2008-2011 & 2015-
Hannah Nordberg
Josslyn Jacks
2014-
Haley Pullos
Molly Lansing
2009-
Marc Anthony Samuel
Felix Dubois
2012-
Parry Shen
Bradley "Brad" Cooper
2013-
Kin Shriner
Scott Baldwin
1977-1983, 1987-1993, 1998, 2000-2004,
2007-2008 & 2013-
Brooklyn Rae Silzer
Emma Drake
2011-
Linda Elena Tovar
Rosalie Martinez
2014-
Kristina Wagner
Felicia Cummings
1984-2005, 2007-2008 & 2012-
Bergen Williams
Alice Gunderson
2001-
John J. York
Malcolm "Mac" Scorpio
1991-
William Allen Young
David Walters
2014-
Jacklyn Zeman
Barbara Jean "Bobbie" Spencer
1997-2010 & 2013-
Unknown actresses
Avery Corinthos
2014-
Unknown actors
Leonardo "Leo" Falconeri
2015-
Ad blocker interference detected!
Wikia is a free-to-use site that makes money from advertising. We have a modified experience for viewers using ad blockers

Wikia is not accessible if you've made further modifications. Remove the custom ad blocker rule(s) and the page will load as expected.