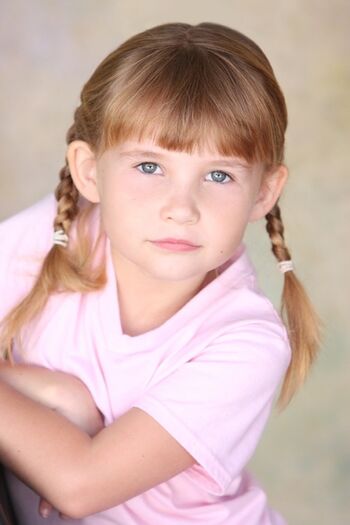 Jennifer "Jenny" Martin is a fictional character on the ABC daytime soap opera All My Children.
Actress History:
Edit
Ashley & Thomas [Last name unknown] (04/2007-06/2007; recurring)
Jacqueline & Rebecca Levine (07/2007-11/2008; recurring)
Jessica & Rachael Slomovitz (12/2008-12/2009; recurring)
Devon Woods (03/2010-12/2010; recurirng)
Darby Jo Hart (12/2010-09/2011; recurring)
Other Information:
Edit
Born (on-screen) April 11, 2007
Jennifer Colby Martin (full name)
Charlotte Carey Chandler (was to be named when believed to be Adam Chandler Sr.'s child)
Jennifer Carey (name at birth)
Parents:
Edit
Sibling(s):
Edit
Other relatives:
Edit
Also See:
Edit
Ad blocker interference detected!
Wikia is a free-to-use site that makes money from advertising. We have a modified experience for viewers using ad blockers

Wikia is not accessible if you've made further modifications. Remove the custom ad blocker rule(s) and the page will load as expected.