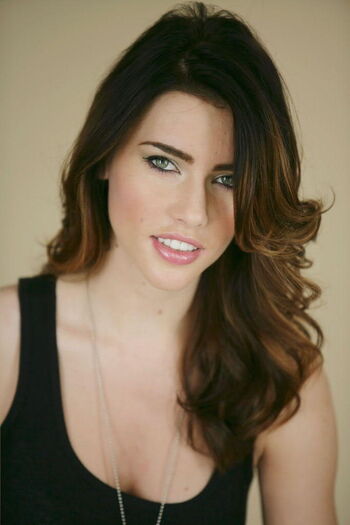 Stephanie "Steffy" Forrester (formerly Spencer) is a fictional character on the CBS daytime soap opera The Bold and the Beautiful.
Actress History:
Edit
Jacob & Jeffrey Wold/Charlie & Williams Carter (09/1999-12/1999; recurring)
Grace & Kelly deMontesquiou/Alexis & Allyson Collins (04/2000-08/2000; recurring)
Alison & Brooke Johnston/Brooke & Taylor Toneman (11/2000-01/2001; recurring)
Sophia & Whitney Schuring (01/2001-10/2001; recurring)
Cameryn McNabb (01/2002-08/2003; recurring)
Jordan Mella (01/2004-03/2004; recurring)
Kylie Tyndall (04/2004-12/2004; recurring)
Alex Hoover (04/2005-09/2005; contract & 01/2006; recurring)
Jacqueline MacInnes Woods (06/2008-06/2013; contract & 07/2013-12/2013 & 01/2015-present; recurring)
Other Information:
Edit
Born (on-screen) September 21, 1999 [later changed to September 21, 1989]
Family and relationships:
Edit
Parents:
Edit
Sibling(s):
Edit
Marital status:
Edit
Past marriage(s):
Edit
Children:
Edit
Other relatives:
Edit
Flings and relationships:
Edit
Also See:
Edit
Ad blocker interference detected!
Wikia is a free-to-use site that makes money from advertising. We have a modified experience for viewers using ad blockers

Wikia is not accessible if you've made further modifications. Remove the custom ad blocker rule(s) and the page will load as expected.